I had heard "Christmas comes early in the Philippines" before I arrived here. It's true! We have had our Christmas tree up in the living room since September and that is a common sight throughout the Philippines. I like it.
But there is a more serious side to the season because it's all about kids for me. I love to see their faces light up at the sight of a new toy or present after it has been frantically unwrapped.
So I thought you may like some ideas for toys and presents for your kids as Christmas is fast approaching.
Robocar Poli Bucky Transformer Robot Car Toy Action Figure Buggy Academy Genuine | eBay
New Batman 6 inch Batman Figure and Batmobile Gift Set Model 20213860 | eBay
Now this one below sounds like fun!
Batman V Superman Dawn of Justice Voice Changer Helmet Boys Toys Kids Childrens | eBay
We have two boys so I'm not too good at picking out ideas for girls but click on the link below and you will find stacks of ideas.
If you feel like treating yourself take a look at these savings – up to 45% off TVs and Home Theater.
These listings are from the US eBay site but don't despair if you live here in the Philippines. You can use the LBC Shop N' Ship service. It's one I have used a number of times to shop on Amazon then ship here. A full explanation of how it works can be found below:
In case you prefer shopping at Amazon then click on the link below:
Amazon Christmas Gift Ideas For Women
This is why I love Christmas in the Philippines –
Let us not forget the true meaning of Christmas –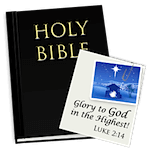 In those days Caesar Augustus issued a decree that a census should be taken of the entire Roman world. (This was the first census that took place while Quirinius was governor of Syria.) And everyone went to his own town to register.
So Joseph also went up from the town of Nazareth in Galilee to Judea, to Bethlehem the town of David, because he belonged to the house and line of David. He went there to register with Mary, who was pledged to be married to him and was expecting a child. While they were there, the time came for the baby to be born, and she gave birth to her firstborn, a son. She wrapped him in cloths and placed him in a manger, because there was no room for them in the inn.
Luke 2:1-7
---
Disclosure: this post/page contains ethical affiliate links. I promote certain products and services that I have 100% confidence in. If you purchase as a result of clicking on my affiliate links, I receive a small commission. That commission is not added to the price you pay at checkout.
Follow Me On Social Media